This year's Iron Chefs join us from four North Hills restaurants including Vivace, 41Hundred, Bonefish Grill, and Tamasha.
Each Chef will have 20 minutes to shop the market for fresh ingredients and 60 minutes to prepare their culinary masterpiece. Each dish must include the secret ingredients (1 meat, 1 produce) which will be revealed at 9:00 a.m.
Cooking begins at 9:30 a.m. The chefs will be competing for "Best Overall," "Best Presentation," and the ever-popular "People's Choice" awards.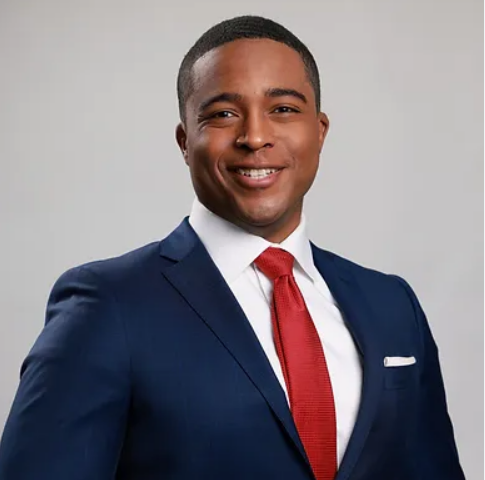 Sarah Hartshorn | Local Food Enthusiast
Social Media: @healthy.hart
I created my Instagram page in 2021 to share workouts and recipes as I try to balance living a healthy life in my 20s. My passion for cooking grew when I started to take classes at Wynton's World Cooking School in Cary, and now I share a lot of the meals I make at home! A lot of dishes are inspired by what I see online along with favorites I grew up with. I like to stay active by going on walks, attending classes at AKT in Brier Creek (amazing!), and challenging myself to learn a new skill every year. I work full time as a civil engineer in roadway design here in Raleigh, and my Instagram is my fun hobby! I love to share where I get the local ingredients I use in my dishes, so if you have any favorite small businesses let me know!
Chris Lovingood | Anchor/Reporter at WRAL
Social Media: @ChrisLovingoodTv
Chris Lovingood is an anchor/reporter for WRAL News and has been at the station for a little more than two years. He came from his stint at a different TV station in Pittsburgh, PA. Chris is married and though he doesn't have children yet, he's an avid gamer and enjoys spending time playing PC, Playstation 5, and Nintendo Switch–so basically he's the kid in the household. Chris also comes from a family of 11 children in which he's the youngest. When he's not at work or playing video games, you can find Chris and his wife, Kristie, trying to find new restaurants they've yet to try in the Triangle and surrounding area. He's also a writer and avid TV/Movie connoisseur.
Karly Wilson | Founder & Creative Director at Raleigh is Growing
Social Media: @raleighisgrowing
Karly Wilson specializes in creative marketing, social media, brand management, public relations and event planning with the main goal of growing your business and bringing it alive on your social pages.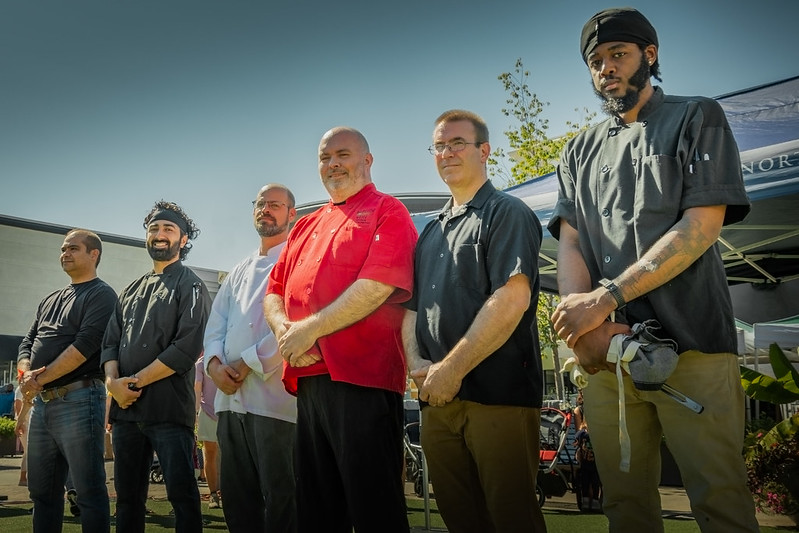 Iron Chef 2023
The Results Are In!

Thank you to everyone who participated in the 2023 Iron Chef Challenge! In just one hour, top chefs from four North Hills restaurants created mouth-watering, culinary masterpieces using the secret ingredients Flat Iron Steak and Sweet Potatoes, as well as other fresh foods sourced directly from the market.
And the winners are (drum roll, please)…
Honorable Mention 🏆 Bonefish Grill
Best Presentation 🏆 Urban Food Group Vivace/Coquette
People's Choice 🏆 41Hundred
Best Overall/Iron Chef 🏆 Tamasha

A special THANK YOU our judges Sarah Hartshorn @healthy.hart, Chris and Kristie Lovingood @chrislovingoodtv, Karly Wilson @raleighisgrowing, and to Rolling M. Acres for providing the Flat Iron Steak and Cedar Rock Farm for providing sweet potatoes, and to all of our wonderful vendors who supplied the other fresh ingredients used in the award-winning dishes!